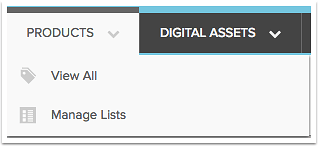 To view feedback from eBags on products that have been reviewed, go to Manage Lists, and choose either Updates Approved by eBags, or Updates not Accepted by eBags.
Click on one of the products in the list to go to the product details page.
Review New Feedback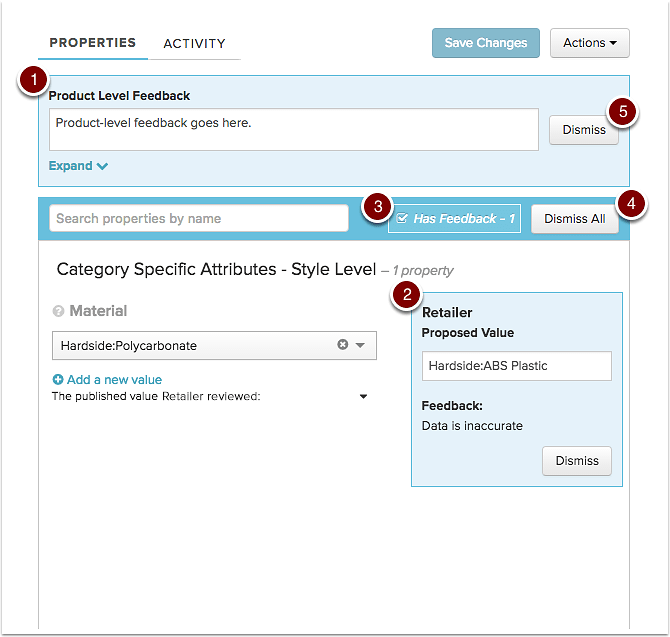 Retailer feedback is available in a few places. The Activity tab at the top of the page will allow you to see every change made to the product, and includes all historical feedback left by eBags.
Blue boxes will appear on the Properties tab for new feedback you haven't dismissed yet

eBags. Product-level feedback appears at the top of the page. Click Expand to see the full comment from eBags.

Property-specific new feedback appears next to the property it refers to. If there is a difference between the value that eBags reviewed and the current value, the value that eBags will appear under the current value for comparison.

To see only properties with new feedback, check the "Has Feedback" button to filter to the reviewed set. The number next to the checkbox indicates how many properties have new feedback.
You can use the Dismiss All to clear all feedback from the properties view. Click Save to update.
If you want to clear individual feedbacks and retain others, use the Dismiss button on the individual feedback box to clear it, then press Save to save your update.
Feedback in the Activity View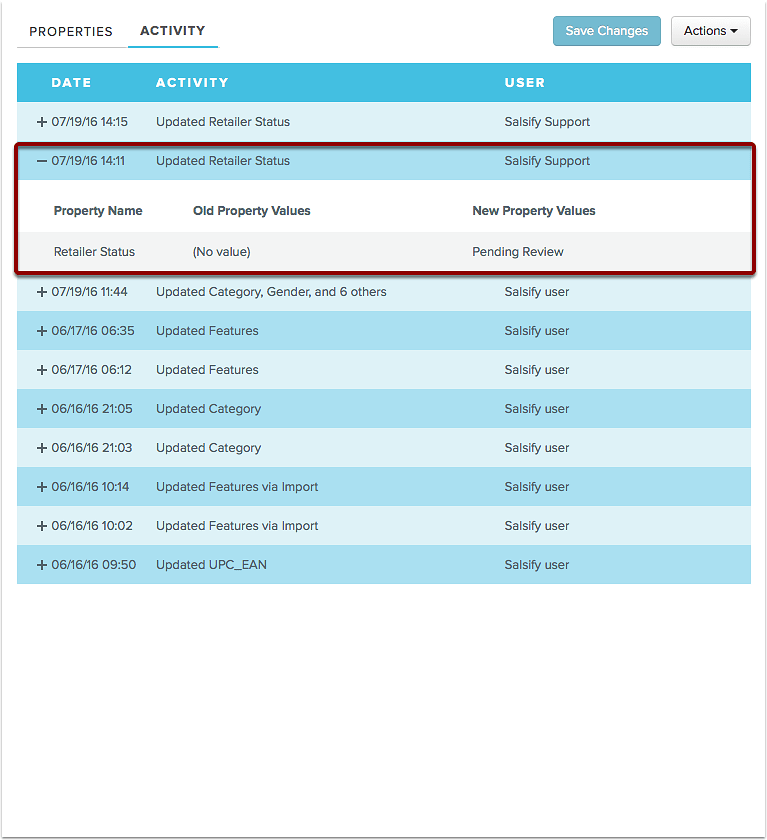 The Activity screen view has all the updates made to your products in Salsify, and the status of products published to eBags in chronological order. Click the + to expand an entry and view the status. In the example above, a new value was sent to eBags and hasn't been reviewed yet.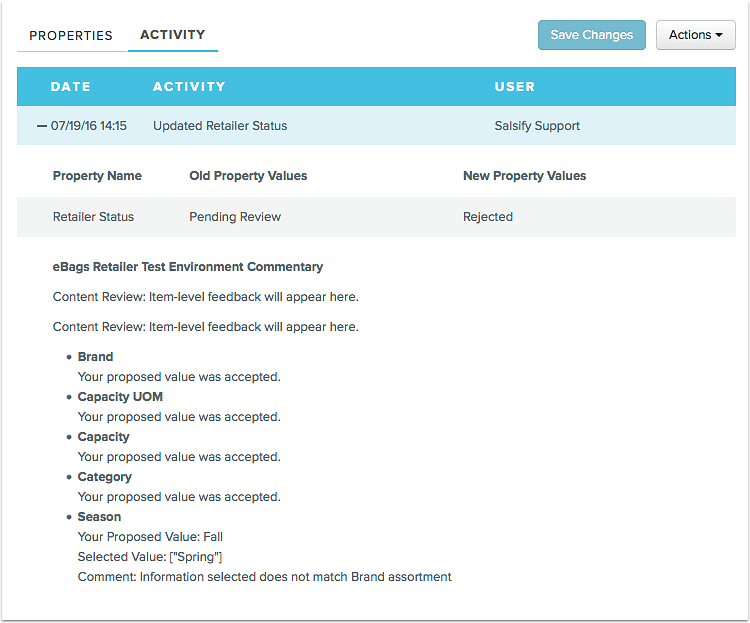 In this example, you can see that the product receieved product level feedback, and that appears at the beginning of the record. Several attributes were updated, and the status sent back for each along with any comments sent is listed along with each the attributes.